Is the Bible Pro Choice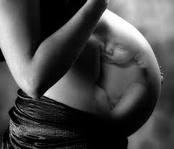 Bible Verses - Pro Life and Abortion
All of these scriptures and many others indicate that the Bible views a fetus as being as much of a person as it does a child or an adult. The scripture repeatedly assumes the continuity of a person from conception to adulthood. In fact there is no separate word used exclusively of a fetus that will permit it to be distinguished from an infant as far as its personhood and value are concerned.
Anti-Abortion Bible Verses
The Bible regards a fetus is the same as a child. The following are some scriptures that show that God relates to the unborn in a personal manner:
In Psalm 139:16, the psalmist says concerning God, "Your eyes saw my unformed body."
In Job 31:15 - "Did not He who made me in the womb make him? Did not the same one form us both within our mothers?"
In Job 10:8-11 we read a poetic description affirming God's hand in our creation: "Your hands formed me and made me altogether. . . You have clothed me with flesh, and have knit me together with bones and sinews."
Psalm 78:5-6 reveals God's concern over "the children yet to be born."
Here are some more scriptures that show that abortion is wrong, that God has plans for people even before they are born:
Jeremiah 1:5 - "Before I formed you in the womb I knew you, before you were born I set you apart, I appointed you as a prophet to the nations."
Galatians 1:15-16a - "But when He who set me apart, even from my mother's womb and called me through His grace, was pleased to reveal His son in me, that I might preach Him among the Gentiles."
Isaiah 49:1,5a - "Listen to me, O Islands, and pay attention you peoples from afar. The Lord called me from the womb, from the body of my mother He named me. And now says the Lord, who formed me from the womb to be His servant . . . "
Judges 13:3 - The angel of the Lord appeared to her, "you are sterile and childless, but you are going to conceive and have a son."
Does the Bible say that abortion is murder?
In the Bible, the Greek word
brephos
is often used of the newly born, infants, and other children. For example, in Acts 7:19,
brephos
refers to the children killed at Pharaoh's command. But in Luke 1:41,44, the same word is used for John the Baptist while he was yet a fetus in the womb, a pre-born infant.
The Bible also informs us that John the Baptist was filled with the Holy Spirit while still in his mother's womb, indicating personhood (Luke 1:15). In addition, the Greek word Huios means "son," but it is also used in Luke 1:36 to refer to John the Baptist's existence in the womb before birth, at six months.
Thou shalt not kill or murder, the 6th Commandment, makes it clear that abortion is murder. Jesus forgives those who have ended their babies life through an abortion, even you.
Abortion Biblical Verses on Abortion bring you these Weekly Bible verses:
Revelation 2:1-5

1
"To the angel of the church of Ephesus write, 'These things says He who holds the seven stars in His right hand, who walks in the midst of the seven golden lampstands:
2
"I know your works, your labor, your patience, and that you cannot bear those who are evil. And you have tested those who say they are apostles and are not, and have found them liars;
3
and you have persevered and have patience, and have labored for My name's sake and have not become weary.
4
Nevertheless I have this against you, that you have left your first love.
5
Remember therefore from where you have fallen; repent and do the first works, or else I will come to you quickly and remove your lampstand from its place - unless you repent.
Abortion Biblical Verses on Abortion
Pro Life Scripture Verses on Abortion
Bible Quotes about Abortion
Bible Study on Abortion
What the Bible Says about Abortion